Business Analysis Andersen Talks
Personal planning in a daily life of a Business analyst.
About the event
We present workshop with Kiril Zabavski. The most important and responsible job of a Business Analyst is to streamline their own daily life and tasks. This is where the orderliness of your projects and processes starts. Success in planning guarantees you the respect of your colleagues, professional competence, and the absence of early gray hair on your head. Kiril Zabavski, a Senior Business Analyst at Andersen and a true time management guru, can give you practical recommendations for personal planning and the development of multitasking skills.
The event will be interesting for:
Anyone who deals with planning of their goals and working time
IT specialists to plan their goals and timely achieve them
Managers and development team members to successfully plan tasks and accomplish them on time.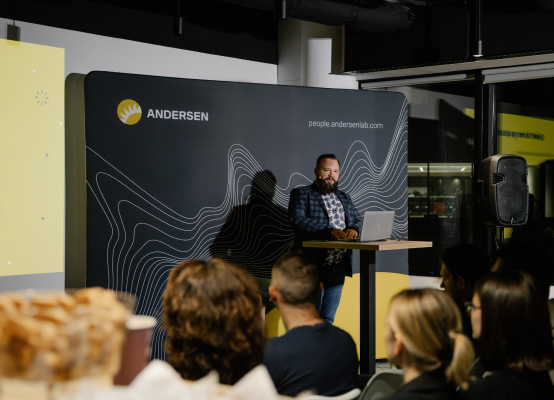 Topics and speakers
Kiril Zabavski
Senior Business Analyst. Andersen
17:00 UTC
Personal planning in a daily life of a Business analyst.
About the topic
How not to turn gray in a year from multitasking with the help of personal planning. During the first part of the workshop, we will discuss effective techniques for long-term and short-term personal planning, as well as specific ways of prioritizing tasks and allocating time for them throughout the day. And the second part of the workshop will be devoted to practicing the proposed techniques and patterns together with the speaker.
About the speaker
Kiril Zabavski is a Senior Business Analyst, Product Owner, Resource Manager, and Mentor at Andersen. His track record includes multiple projects, Presales, and Discovery phases, as well as over 70 conducted job interviews and five certificates. Kiril established a BA laboratory program and introduced it to our department; moreover, he created a BA online course that has over 1,250 students. Apart from that, Kiril managed to give up smoking and ran 838 km within 30 days.
Unfortunately, registration for this event is already closed. However, Andersen often organizes interesting events! Find out more information in the dedicated community!
Take a look at how we work, live, and have fun!