QA Meetup. Andersen Tech Talks
Andersen Office Kraków. 4 floor, al. Pokoju 18/B3, 31-564 Kraków. PL
About the event
The first QA meetup by Andersen in 2023 – don't miss it! We invited speakers with tremendous experience in testing, high-profile achievements, and interesting ideas. They have something to share and tell you for sure! The meetup will be useful for those who want to deepen their knowledge in test automation, get acquainted with the latest stuff in the area, or outline a growth plan for themselves. Are you in Krakow? Do you want to become our guest and come to the meetup personally or with a friend? Offline registration here
The event will be interesting for:
Junior, middle or seniors QA specialists
Those who want to share their opinion and hear the opinion of colleagues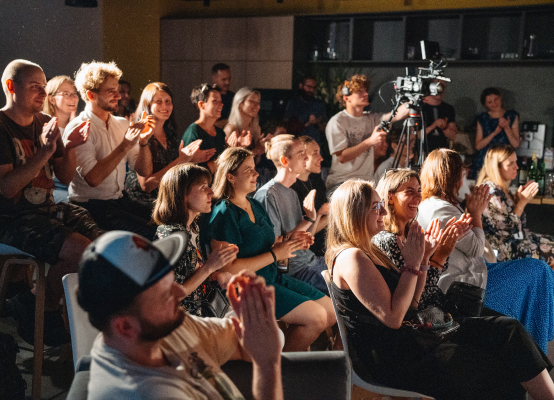 Topics and speakers
Siarhei Kudayeu
QA Automation Engineer. Andersen
17:00 UTC
Mobile automation testing using Appium
About the topic
We will talk about mobile automation with appium. Will see what tools, technologies and capabilities we need to setup iOS simulators and Android emulators to work with them in automation in a proper way. Also will look on one of the way of run parallel tests with appium locally.
About the speaker
AQA specialist in the field of mobile automation. Lector and speaker of Andersen company.
Slawomir Radzyminski
Test Lead. Ocado Technology
17:40 UTC
ChatGPT AI potential in test automation field
About the topic
The presentation titled "ChatGPT AI potential in test automation field" discusses how the advanced natural language processing capabilities of the ChatGPT model can be utilized in the field of test automation. It explores the potential for ChatGPT to assist in creating more efficient and effective test scripts, as well as automating the process of analysing and interpreting test results. Overall, the use of ChatGPT in test automation has the potential to significantly improve the speed and accuracy of the testing process.
About the speaker
A great supporter of test automation and Continuous Integration / Continuous Delivery processes. Interested in modern software development techniques that strive to provide customers with a high-quality product as quickly as possible. He currently works as Senior Staff Test Engineer at Ocado Technology. After hours, an active trainer cooperating with several training companies and universities.
Ewa Marchewka
Head of Productization. Nokia
18:20 UTC
Automated or Manual - test team challenges
About the topic
What can go wrong when test team begins their journey into the world of automation? Let's try to answer this question! Throughout the course of the presentation I will describe common pitfalls testers may face when they start to automate. Using real-life examples, I will explain how some of the issues can be avoided.
About the speaker
Director of Departament (Second Line Manager) at Nokia. After getting a university degree in Telecommunication at AGH UST (Poland), she started her journey in the world of testing. During 15 years of her working life, she gained experience as Tester, Test Manager, Test Architect, Project Manager, Release Delivery Manager and finally Tribe Leader. She enjoys giving speeches and sharing her knowledge on testing conferences all around the world. Her hobby is psychology of testing.
Unfortunately, registration for this event is already closed. However, Andersen often organizes interesting events! Find out more information in the dedicated community!
Take a look at how we work, live, and have fun!