Andersen Trainee Program meetup
About Traineeships without Waffling.
Watch the video

More information
Migration, both planned and forced, is a big step and a challenging experience. Also, it is a great opportunity to start a new stage in your career and make it into IT! Working from anywhere in the world, having a steady income, being in great demand – all this can be about you if you have enough perseverance and motivation.
Our speakers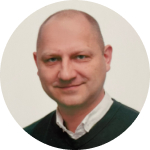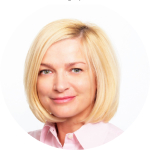 Topics and speakers
15:00 UTC
Andrei Bushilo
Training Projects at Andersen. Finding out how the practice on educational projects is organized, how interaction within teams is built, and how the strengths and weaknesses of trainees are identified.
15:15 UTC
Darya Krepkina
How to Make It to IT? Talking about the level of knowledge required from a candidate, the process of trainee recruitment to the company, and the organization of the training itself.
Unfortunately, registration for this event is already closed. However, Andersen often organizes interesting events! Find out more information in the dedicated community!
Take a look at some pictures of our company life!